Lighting Controls System
Image
Distributed Networked architecture provides reliability, scalability and simplicity
Image
Designed for luminaire, room and building based applications, including BMS support​
Image
​Designed to self-configure, automatically meeting energy code requirements​
Image
Support indoor and outdoor applications, wired, wireless and hybrid networked lighting control deployments​
Scalable Solutions for Today and Tomorrow
NX portfolio of compatible products provides the flexibility to easily scale from a single fixture to a complete building using a broad selection of multi-tiered control strategies.
In-Fixture Control
Luminaire-integrated design
Out-of-the-box operation
User-friendly Bluetooth® App
Room Control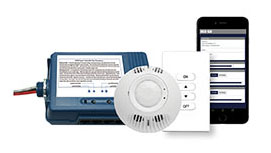 Easy plug-in installation
SmartPORT™ auto-configuration
Adaptive energy efficient operation
Enterprise / Building Control
Enterprise solution
Control and monitor software
Integration with BAS
Simple Setup and Control
NX offers several user interface options, each optimized for a variety of use cases
Wall stations for personalized control of light and color
NX mobile app offers user-friendly configuration tool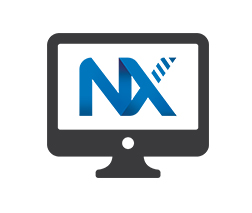 Area Controller GUI provides simple and intuitive programming
Multiple Solutions, One Platform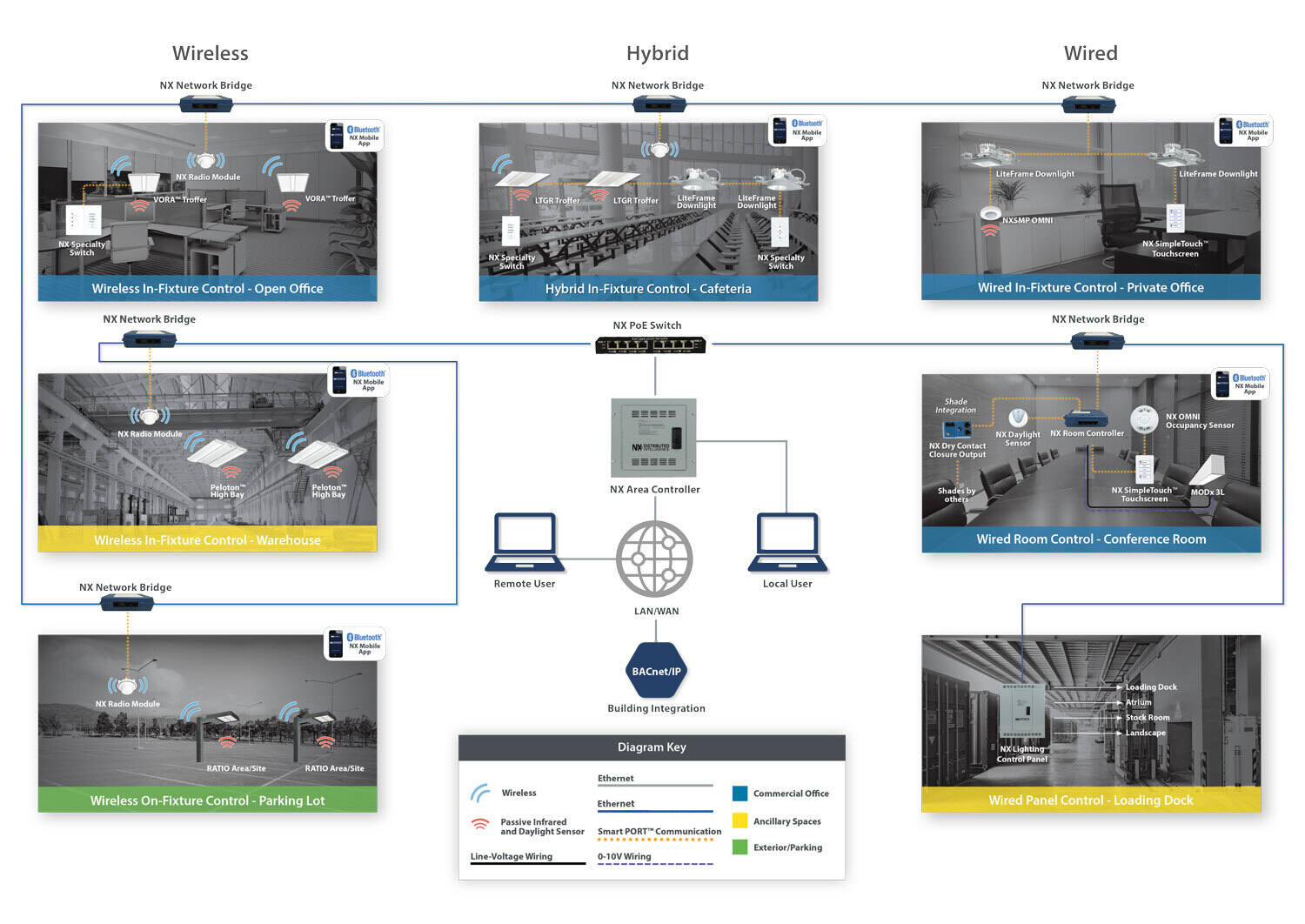 NX Room Control Wiring Layout Generator
This tool requires that the user have Autodesk® products like AutoCAD® and/or AutocadLT® on their PC/laptop that will be executing the program. (All versions are supported)
This tool is a .exe program and may require administration rights to function on a company machine.
NX Lighting Controls
An ever-growing portfolio of NX Distributed Intelligence enabled indoor and outdoor luminaires provides you the breadth and flexibility to address all your project requirements today and in the future.
NX Lighting Controls Support Documents